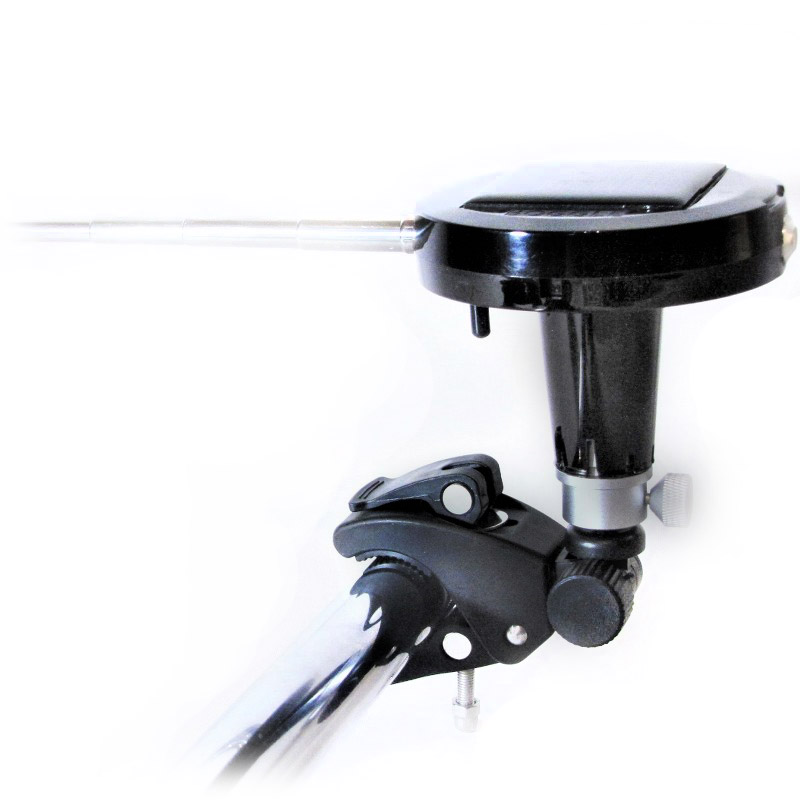 Description
Protect your boat from roosting seagulls! Mounted bow or stern a rotor turns every 30 seconds for a short cycle. Birds dont land on busy places and - if they have done it occasionally - they will escape immediately. BirdBoggle operates without disturbing sound (no ultrasonic) and without external power supply. BirdBoggle is supplied by a LION-battery recharged from an integrated solar cell. Therfore BirdBoggle operates in all weather conditions - despite calm winds and cloudy skies. An integrated microprocessor controles the activity according to available sunlight (duration of break cycles depend on charging status of LION battery). During dark night BirdBoggle sleeps and wakes up with dawn.
BirdBoggle does not need external power supply. A telescopic pole can be extended according to available space and retracted for stowing. The package includes a toggle clamp for tube diameters from 15 up to 30 mm.
advice
Align telescopic pole horizontally. Shorten the extension cord if required. Fasten all screws. BirdBoggle is made for outdoor use but not floatable!